Team Homan and Pacific Exploration and Production Grant Giveway  Aug 30, 2016 


Big News!

The OYCL is very pleased to announce that Team Homan with support of their sponsor Pacific Exploration and Production

are contributing to junior curling development in Ottawa.


Any curlers registered to the OYCL in 2015-16 or for the upcoming 2016-17 season who attended a curling development camp between April 1st, 2016 and September 30th, 2016 can apply for one of ten $300 grants.

Hurry and apply today.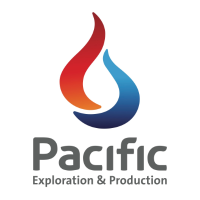 The Savill Curling Academy is here! 
August 10,  2016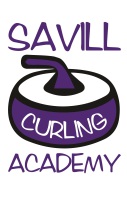 The Savill Curling Academy is here.   The OYCL has partnered with Ottawa's own Craig Savill to offer curling clinics in a very unique way.  Craig accompanied by number of coaches and current World Curling Tour players will offer training opportunities tailored to cover all aspect of your game.   If you play backend or frontend,  if you are focusing on individual skills or developing as a team to get ready for a championship, you will definitely benefit from this unique experience.

Click below for all the details

Savill Curling Academy

Curling Shirts and Jackets Offer 
July 25, 2016 
This year the OYCL has partnered with a local business to offer you a nice selection of custom made curling shirts and Jackets at reduced prices.  We are offering short sleeve shirts, 1/4 zip performance shirt and 2 ply bonded shots shell Jackets.  All of these are sublimated and can be customized to your team's liking.  Prices start as low as $17.  To order, schedule a fitting or more information please contact Michelle Beliveau.  michelle.roddy01@yahoo.ca

 

 

NEW!  The Hogline Junior Spiel

   

May 3, 2016
Mark your calendars September 16, 17 and 18th. 2016 will be the first ever Hogline Junior Speil held at the Cityview Curling Club.  This OJCT junior spiel will be comprised of two Events, U18 and U21 .   The U18 event will be made up of 8 Boys & 8 Girls teams.  Our U21 event will be made up of 4 Boys and 4 Gilrs teams.   Spots will be confirmed only when registration and payment is received.

Guaranteed 3 games                             Entry fee is of $250 per team                         Cash payout for the winners                            Register soon, spots are limited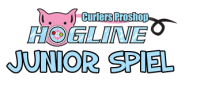 U21 Hogline ReThredz CASH LEAGUE 
   April 1, 2016
Have you heard the news?  New starting this September is a U21 Competitive Cash League sponsored by local curling businesses Hogline and ReThredz.com

We understand diversity and traveling is part of competitive teams routine.  In order to accomodate that and still offer competitive local games we are offering 2 pools.  WEEKLY Pool and TRAVELERS Pool.   Teams in the weekly pool will play most Sundays at either 5PM at RCMP CC or 7PM at Cityview CC. Teams in the Travelers pool will play every other Sunday at RCMP CC 5PM.   Format will be a ladder league with cash winnings for every game.

2016-17 Registration Form 
   April 1 , 2016
Our 2016-17 Registration process is now open.  You can download the form from our
registration page
.  If you have any question about any of the changes for the upcoming season please don't hesitate to contact one of the organizers.
OYCL Expansion in 2016-17 
   March 16 , 2016
The OYCL is happy to announce the expansion of the league.   Starting September 2016 we are merging our youth curling efforts with those of the Cityview bantam league.  The new newly built Cityview curling club will be hosting OYCL league games every week.   Welcome to the organizers Phil Mainville and Scott Teed and all of the CVCC bantam teams.  

OYCL at the Brier
    March 16

 , 2016
I'm sure most of you were able to get some Brier time in last week.  Hopefully you lived it live at some point. 
Ottawa youth curlers were definitely not left out of the events. Here are the highlights
30 OYCL players took part in the opening ceremonies carrying team signs and flags
24 juniors from the region were selected as part of the Junior Stars program and were given the chance to accompany one of the teams at their pre-game practice, opening presentations and some backstage access.
2 different CTV morning news footage were recorded involving OYCL players.  The first covered curling fundamentals recorded at Cityview Curling Club and aired the first week of the brier.  The second was record and aired live from the brier at ice level